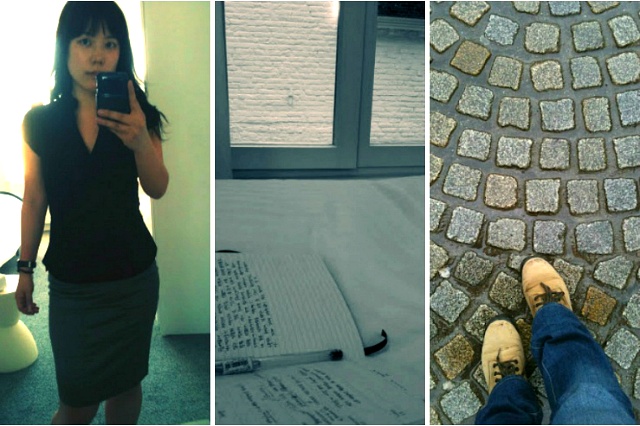 About blog
My name is Dayoung Kim, also known as nonie. I was born and raised in Seoul, Korea.
I've been regularly reviewing my travel experience for all around the world since 2007.

My blog, which started off as a hobby quickly made me famous in the local blogging scene
for my influential opinions on travel spots. Actually my previous job was a editor in monthly travel
magazine called
AB-ROAD
, so I could
professionally
report my contents to the local industry and media
.
As the press, I've been covering the various international media event, especially '
Men's fashion week
2011
'(Singapore), Movie VIP Premiere '
Salt
'(Hollywood, L.A), and many more experiences.
I've also worked with renowned companies such as Agoda(Online Hotel Service), KLM Airline, Samsung Card, MTV Asia, Resort World Manila, Guam/Japan/Australia Tourism Boards, etc.
I recently
had a dramatic career turn from an ordinary office worker to an influential travel writer.
I'm the publisher of the very first E-book travel guide in Korea, called "Hitchhickr"
and also the author of the book called "스마트한 여행의 조건(Guide for smart traveling)".
Hitchhickr series are stylish travel guides for iPad, packed with fancy and fresh information about
trendy cafes and hotels, and shops of selected cities for the sophisticated travelers.
"Vol.1 - Singapore" is now officially released in the
Apple ibooks store
.
I'm always in search of new and promising cultural experiences. I spend my leisure time finding
remarkable restaurants and cafes. Musical experience is always important to me. I've learned
classic piano since I was 4 year old. Here's my
performance
.:)


Contact me

For business inquiries, Please feel free to write your message in my Guestbook (방명록).
Follow Twitter @nonie21
Follow Instagram @nonie21